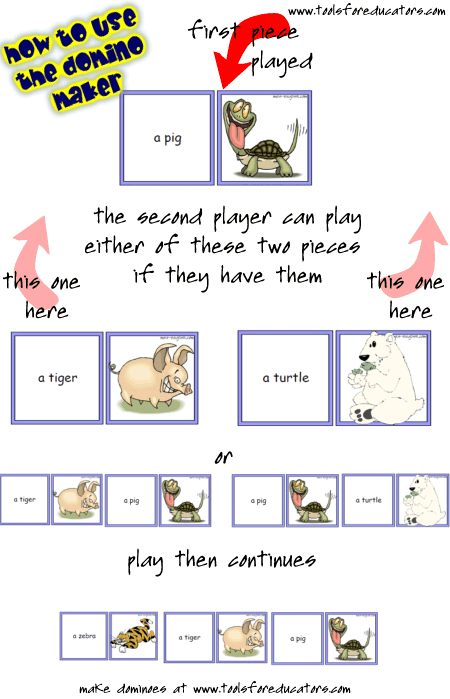 offers free domino maker, printable dominos with images and text; make your own dominoes
as resources for lessons, lesson plans and K-6 printable materials for classes.
The
domino maker
is a worksheet creator that allows you to
create dominoes for any vocabulary
set. You can select the image you want to use and type in any text you'd like. So, you can just
enter a single word, enter a definition, or type in a two to three sentence description
. It's super simple, easy to use, but very powerful.